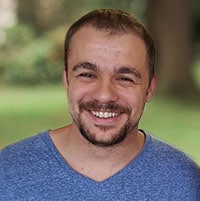 Steve is a founding partner since Eagle Vision Solutions inception. Over the years he has been a lead developer for most of DS Digital Media's projects, services and applications for their clients his expertise and  knowledge of a variety of programming languages, web server infrastructure and internet marketing strategies is a valuable asset to every business. Moreover Steve has gained a wealth of experience not to mention him consulting on a variety of web based marketing, content management, e-commerce and live stream production solutions for several companies throughout Ontario. Therefore making him your best choice for a professional web developer.
A Professional Web Developer And More!
He was not always with Eagle Vision Solutions, for a period of time he ventured into the automotive industry where he managed many parts department's for many known brands notably Acura and Honda, Mitsubishi, Suzuki and Volvo. As mentioned above worked for DS Digital Media (fka. DS1 Design). Where he worked on a variety of high level projects.
Steve Started Eagle Vision Solutions in 2019 With his college friend Chaitanya Pathak in hopes of helping business owners achieve their online goals and simplify the technical lingo for them.
Steve studied Web Animation and Design at Georgian College (graduated with honours in 2014). In addition he has completed several other technical professional development courses, Digital Marketing and Web Server Administration.
Professional Web Developers Have Fun Hobbies Too!
When he is not at  his desk working hard for Eagle Vision's clients, he can be found doing a variety of activities including spending valuable time with his wife and young children.  On the ice enjoying his love of playing hockey in the winter time.  Having a relaxing fun game of golf on the links in the summer months. Steve also participates in various other sports and entertainment throughout the year.  Like I said professional web developers have fun hobbies to